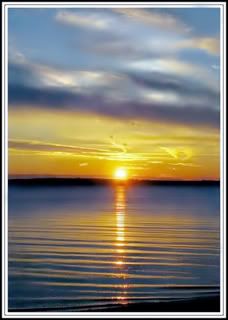 (A special "Thank you" to Victor for working on this image with me.)


Vivir dentro de alguien

Estamos sentados tranquilamente dentro del
día final, Uno al lado del otro, reacios
a reconocer La constancia del tiempo
evanescente.

(Nada, ...

Puede romper esta sensación de seguridad
Debajo de esta puesta de sol, dentro de
nuestros corazones.)

Nuestro amor,
Como una secuencia de margaritas de varios
colores Se mecen felizmente en el campo,
detrás de Todos nuestros sueños en cascada
sin Vacilaciones en el nuevo año.

Y cada momento, y una vez transcurrido y aún,
Sigue siendo infinito. Es en estos segundos
Que tu mano sostiene firme la mía, como
Tú y yo nos suavizamos dulcemente en el
ambiente.

I am beginning another book. This one will be done completely in Spanish. I assume 40 poems, frontal image will be carefully selected from a favorite photographer of mine, V. Nuño (I still need to ask him) :), it will be a hardback edition, and have a special dedication.

Also, I have asked him to do my proofreading,... he agreed. :)

I am very positive and excited about this book. I am also thinking of making a second edition in full Italian. I will update here as I go. Thank you all for supporting my work. I am truly grateful.