This week was like an ocean tide. I won't go into it.



I have been quite busy though, with my new 60 pg book, Surface, 2 featured poet interviews and another on Poetry Super Highway .
http://poetrysuperhighway.com/PoetLinks.html

Been listening to Placebo a lot as of late. It seems to calm me. I love music. I made a CD to listen to while I pack. We are moving to the east coast in 5 weeks. I'm actually very excited. I cannot wait to shoot all the scenery on our way either.

You know, it's great to be surrounded by such great friends. I say this because ezboard got hacked and all my mods and members are showing such great support. I feel grateful and hope we are on our way again! I sat here, staring at the screen when I first saw what the hacker had done. I almost went into tears, but I realized that there is life outside of the internet. I still have my home, health and more. (We just have to wait for a restoral and move on.) I really did not want to get into all that. 'sigh'

My Playlist for this week:

Collide-Howie Day
Can't take my eyes off you-Damien Rice
Every you, every me-Placebo
I'm nothing without you-Placebo
Lowdown-Boz Skaggs
I know-Placebo
Rooster-Alice in Chains
Dreams-The Cranberries
La Passione-Gigi D'Agostino

No matter what happened this week, I've been blessed. I have a wonderful life and am happy in my heart. I have been writing and feel confident in myself. I know that I always do my best, sometimes I do too much, but I feel good about it and stand behind whatever I do 100%.
I carry few regrets.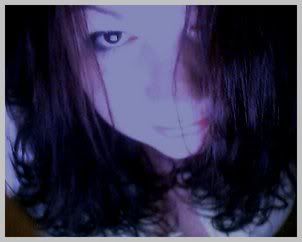 I think the only regret that I truly have is 2003. I wish it never happened, wish I could wish it away. I made a lot of wrong choices in my relationship and trusted too much. Ii have learned from my mistakes and feel warm inside knowing that I never took revenge. Although, I was hit hard in that area myself. I was blamed for such odd things that only a true con artist could make up. 'Sighs'. I know what is right and what is wrong and still shrug off those bad vibes.

Have you ever heard Gigi D'Agostino? You should! He is a DJ from Italy and had hit the US charts. He was only played in underground clubs like in San Francisco. He hit the US hard and ended up with radio play. I remember when I first heard him on the radio with 'I'll Fly With You'. I was so happy for him!

My favorite songs from him are 'La Passione' & ' I'll Fly With You', but the remixed version. He's a doll. :)

Anyway, I better close for now. I hope you all had a great week. Ciao