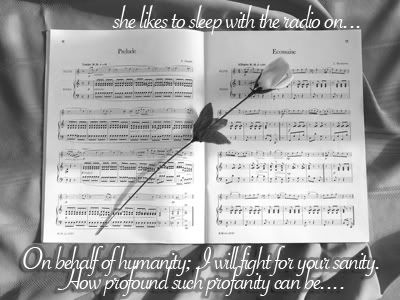 Sometimes everything seems so restricted--tied on such a tight knot that one can barely move. I say this, and mean the daily routines that we all have. Sometimes, I just want to break free from it all. I know that I was made for more than getting up, showering, brushing my teeth, going to work, school, kick boxing, coming home, and relaxing before doing it all again. I need something more, but what?

I have said this before, I need a release. Sometimes, music is that release--I come home and just dance. I would play piano, but I could not take mine when I moved, because it was much too heavy. Now I am left with keyboards, but they do not match up.

Sometimes, I want to climb the highest cliff and just scream. Odd? Not really. Not if you see it as a calming source. I want to dance there above the sea, swirling around and around in my summer dress and bare feet, until I collapse. I want to feel the wind in my hair... feel life. I have SO much passion in my veins that I feel as if I am about to explode.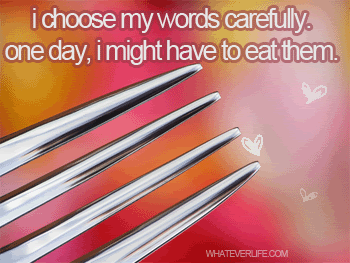 Sometimes, I want to smooth myself into a field of flowers, and watch the clouds drift by. I want to swim bare in a secluded pond in a far off forest, with nothing around, but the sounds of the water caressing the bank. I want to be atop the highest building in N.Y. during a soft rainfall, and so much more. But once you grow into an adult, you rarely have time for such things.

I do not want to be a fighter, but a friend, a loved one, a good listener, warm-hearted, innocent (but fiery), and a girl that has purpose. I want to be all I can be.

You know, life moves pretty fast... when was the last time you paused to really see what it has to offer?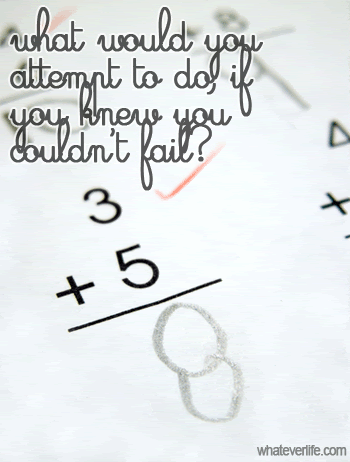 Moving on...