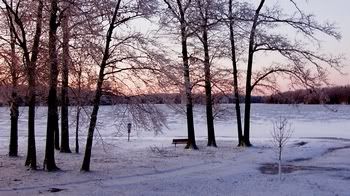 (Image taken while Stefan and I were out enjoying time together.)


"Cher,

Once in a lifetime something so majestic awes you, something so extraordinary it takes your breath away, this something renders you speechless, something like you comes into one's life, carries a heart in the breeze, across barren lands and salty seas into the sun.

You, yes you, my Sweet, my Cher, my breath... oh since I found you, I have discovered more about myself and the depths of soul in one month, than I knew about myself in all the days of this present existence.

I learn something wonderful about you and how we find the perfect way to love one another, each and every day. I am awe-struck as I stand in your light, unbridled passion untold, my heart is forever yours, from this life to the many others we will share.

I now know how awe-inspiring, joyful and wonderful love can be. You are truly the most sweetest and loving person I have had the honor to be in the presence of. When we spoke those words, "I do" and "I will" on that late evening August 30, I did not know how much more my heart could soar. I am lost in you, you are the honey on my tongue, the sweet of a kiss, the breath of life that fills me and makes me to live in a world of bliss.

I know that no matter what comes our way... together we will make it through and one hundred hundred years from now, our love will be discovered written on the tablets of time for all to read.

Kiss my breath with your heat, drip honey from your words, touch me in depths no person has ventured to reach, seek me in the sun, find me... together we will always shine.

I am so in love with you, immeasurably.

Your Man,

Stefan"

What wonderful words to wake to.... I had to place them here, so they remain alive in the one place I come to release my innermost thoughts. :)

I am so in love with my husband. Happy Saturday!