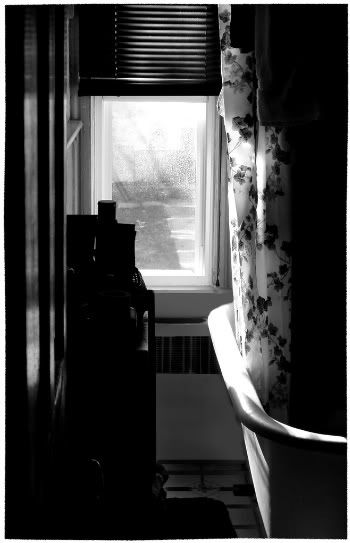 (... my ex-bathroom, haha)... I just like the mood, it suits mine today.

Sorry I have not updated, I have been very busy. Also, I am dealing with a very bad sunburn. I am just now feeling better. 70% of my body was/is bright pink and hurts. But it has been since Thursday, so it is easing up a bit now. :)

And some were asking about my Skype? Well, I unplugged it as to plug in something else for a few minutes. I just need to plug it in once more. I will do that. Hugs.

In other news,... not sure what I am doing. I must be lost or going crazy. ... long story that I am not in the mood to get into. Let's move on to something else, not even sure why I brought that up.

A hug to my Stefan. ... and a thank you.






Moving on:

I should thank a lot of others, but I am getting so sleepy. I will send out a "Thank you" for all the 20-something comments on that last post. I know you care and want what is best for my heart. Hugs.

In this Life there are many wrong turns. When someone takes your hand and pulls you from the dark,... your dreams can be found once again. When someone wipes away the tears and truly listens and cares. We should always be grateful for people that stood beside us during all we have done, lost or accomplished. Everyone has someone like that, yes? ... someone who, even if you have ever hurt them, held your hand all along the way. That should never be forsaken. That is a heart full of sweetness and not anger. My favorite sort of heart. Stefan's heart.

Hmm,... what else?

I guess that is it for now. I am tired, sore, and feeling a bit blue. Do not get me wrong, I have smiled tremendously lately,... just need to wake up a bit more. I think I will listen to my play list and greet the day. A big storm has just started and my entire flat smells like rain. :) I may get my camera and go out into it--it is so foggy, rainy and full of thunder. I bet the water would be a great place for some nice photographs right now, especially with the fog. Hmmm,... yes, I am going to do that right now! :)

Have a good Saturday, my friends.





Big hugs,
Me