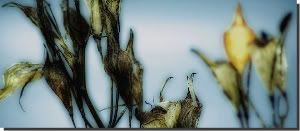 I woke to the sound of Mathew's songs. He sits in a tree outside my flat and seems to be ringing in the beautiful new day. I am listening to Vivaldi, as well. I believe it is, "Violin concerto in a minor".

Sadly, I am on my way out. The good thing is that no matter where I go today, the morning's Peace will follow.

I will read to the children this morning. I am really looking forward to that. Gosh, just to feel their warmth, is but a gift. Even though the entire unit is nothing but ill children, there is always a sense of hope there. To volunteer some of your time to others is very rewarding indeed.

Afterwards, I stop at my work for a quick meeting, call my doctor, and buy some cat food for the terrors that reside in my flat with me. (By the way, Benedict has bitten through the antenna on my stereo.) Odd, I am starting to believe he is a mouse! ;)

Yesterday afternoon was a nice one. I had a beautiful conversation with laughter and tears. The best thing to come from it,... the closing of the conversation with smiles. :) Smiles can do so much to the soul.

If I could, I would be playing the piano right in this moment. - Random thought.

I found a penny yesterday. They say if you throw it over your shoulder and make a wish, it will come true. Well, I did, but it hit my head. What would that mean? :o

Oh, and I found this excellent band! I really recommend them.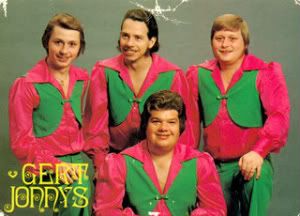 Haha! (Sorry, I had to be a brat at least once!)



Well, I hope you all have a most wonderful and peaceful day. Sending you such a big hug from the bottom of my heart.

-Cher