"When cancer finally stopped Pavarotti from singing, it was only the second interruption of his career."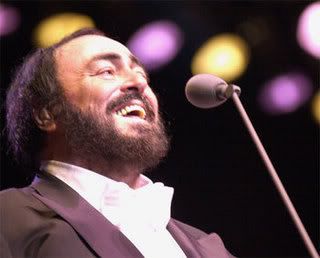 Famed opera tenor Luciano Pavarotti, who appeared on stage with singers as varied as opera star Dame Joan Sutherland, U2's Bono and Liza Minnelli, died Thursday after suffering from pancreatic cancer, his manager Terri Robson said in a statement. He was 71.

"The great tenor, Luciano Pavarotti, died today at 5:00 a.m. at his home in Modena, the city of his birth," according to Robson.

"The Maestro fought a long, tough battle against the pancreatic cancer which eventually took his life. In fitting with the approach that characterized his life and work, he remained positive until finally succumbing to the last stages of his illness."

The portly singer retired from staged opera in 2004, but was on a "farewell tour" of concerts when he was diagnosed with pancreatic cancer in 2006 and underwent emergency surgery to remove the tumor.

Although the remaining concerts of his tour were canceled, his management said that he hoped to resume the tour in 2007.

But in early August, Pavarotti was hospitalized in Modena with a fever and released 17 days later after undergoing diagnostic tests.

Pavarotti is survived by his wife, Nicoletta Mantovani, and a daughter, Alice, along with three grown daughters by his first wife, Adua Veroni, whom he divorced in 2000, and a granddaughter.

According to Robson, his wife, daughters and sister, along with other relatives and friends were at his side when he died.

I read somewhere today that he had taken ill, and was being cared for at home. I said a small prayer for him, as I loved his talent, smile, and personality so very much. now as I am going back to bed, I read that he passed away. it is a sad day for many. my heart and all its love goes out to his family. I have a video of him singing with darren hayes over at livedigital...


it will forever be a part of me. I am going to wipe my silly tears and go back to sleep. xo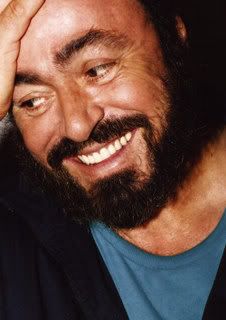 luciano, rest in peace and know, you will
never
be forgotten.