"Baby, its you...only you. Your are the only woman who has entered my unfinished being that is a constant, a true heart, a love worth indulging, a woman whom brings new breath, a new life into this small piece of universal oneness. I knew you before this life, I loved you before the universe exploded into an abyss of life. We are the first spark of existence spread amid the vastness of time. A thousand thousand years from now when we are reborn, we will remember these moments and will have set the example of love untold for others to imitate, never to emulate. Only this love is known to you and I. Seek me in the days ahead and I will seek you again.

If I should pass from this life before you, the last image I desire to take with me is your beautiful face smiling into my eyes. The last breath I shall want to enter me is yours. You are all that is me, my completion lies within you. My Sweet, I am nothing without you...

I sit on the Bay's edge looking across the blue, the caps of white rolling into the shore, I think of you. Return me to that day of innocence when we were spread among the stars, we breathed together as one. Bring to me that day at this moment, this very moment, let it not end until the end, the day when our energies merge together and the universe begins again anew.

Speak to me the language known only to you and me. Words seems so inadequate...say nothing to me, touch me, feel me, allow the language to speak without sound, and I am yours always until the sky falls into the sea.

Baby, take me away... take me to your world, take me home to that place lying deep within you, the place of peace and joy eternal. Take me home...

I so love you,

Always your See-Saw"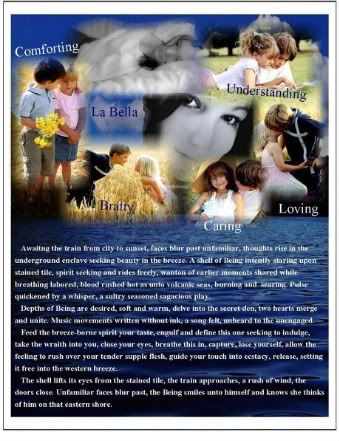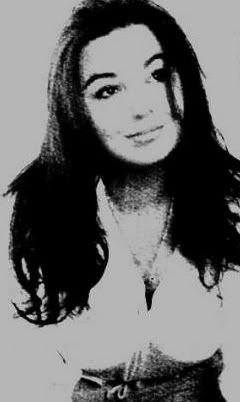 "The one woman I will defend and protect to the end, walk across a thousand deserts to touch, the one woman I choose to stand beside me in this life. I love you Cher, you have captivated me and captured my heart. I will give all I am to all of you. Heaven did not exist until you. Every pore of my body screams out to the celestial bodies your name.

Yours until the implosion of the universe. I so love you.

Stefan"

I must say, I have never felt such butterflies, as I do when he looks deep into my eyes as we make love ( ... and we do between 4 and 8 times a day). :o

(Sorry, had to mention his stamina! I will go to confession later for it.) ;)

And, it is so adorable how he wakes as soon as I leave his arms when he is asleep. ... he asks me back. I, of course, move right back into his loving arms. :)

You know, it is not only that he is wonderful at making love to me, it is in the way he knows how to love me. And he is so gentle and precise, my entire heart and soul can feel the devotion he carries for me within each touch of his fingertips. And how my hair in his hands can drive me wild! ;)

Stefan truly loves me unconditionally.

For once in my life I have found someone consistent and true to his heart. He is courageous, a real man, sweet, handsome, sexy, intelligent, warm, bratty, loving, beautiful, well mannered, humble, and he is my husband.

... he has shown me what true love really is.

Good night and so many hugs to you all.

-Me