... and all the things I deserve for being such a good girl."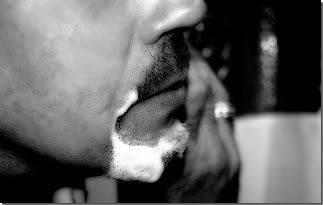 More than a man, more than years
of being my best friend, more than
words could ever express,...

... my husband.

And with deep respect,
I kiss his gentle hands.




My sweet husband and best friend, Stefan. We had such a wonderful time this weekend. He is incredible in every way. I must say, I have never been kissed or touched in the way he does. ... and the way he held me close to his chest,... he is love.

He holds my hand so tight everywhere we gp,... to walk beside such a man, is an honor. I am truly blessed. :)

"My Sweet Love,

Tonight I listen to you sleep, I hear your breathing across the vast expanse of air. I would do anything it takes to feel as if I am with you there. The photos of your French nails, the many self-portraits you sent the night before... all so dear to me and causing me to feel I am not only a part of you, but in an unique way I am with you.

I so need you. Listening to you sleep, I adore you more, I fall incessantly in love with you in these hours, to know you unlike any other.

If Heaven exists, it exists solely in you, for you Cher, are my my Eden, my refuge, my shelter, my haven.

If Angels exist, they were designed with you as a model to follow. Impefections, so you say you have, to me... they are your perfections, your attributes.

I love you more than my own breath, I love you more than tomorrow and all of its new life, for without you there is no tomorrow. Because of you, I am. Because of you, I believe love abounds and knows not of any boundaries, because of you... I listen to you sleep.

I am falling deeper, so much more deeper in love with you than I did yesterday.

I listen to you sleep...

Stefan"




He is so beautiful in each and every way. I thank God for my blessings.

-Cher :)