"For a moment, I will rest in the deep of your
throat—beautiful and low, pulling each breath
with fumbling fingers..."
-Cherilyn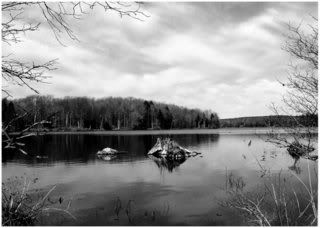 (An older photograph of mine.)

(It is perhaps futile to speak of this to the ever-changing sky--one must hold his own in the weather.)

And I will sit here in the aftermath with a journal, describe the scent in this air—flowered, almost too much for the senses, November. My first thoughts are to find another segment of this shrunken field to lie language to dissertation. But my legs are unstable, (the body knows no other way).

I will remain here, as I recall the nights I rose from the garden through a window, passing with the moon on my back—open to trust, open and open. The nights my dress fell to the soft of a word, twisted in its excitement. Did I know then what was bound to fuse in my hand? Did I seek further than shoulder, run from poem to poem in madness? Or was something was in the way? I say, "No! I turn softly and utter, "Yes".

And I would gather petals in the rain, march around reciting autonomy from a Neruda masterpiece, lying myself into each line. And in some ways I grew cold, inaccessible in the derisive language of what clung to that dress in gaiety.

(My lips frozen on the veranda—I could not elude the photograph.)

So, of verse interdependency, a gratitude for losing sleep, I spit language like fever on the tongue. And with a dither of light, I no longer deliver necessity... I climb from the veranda with an empty journal, and signal fireflies in the empty field.