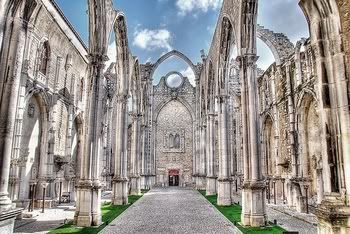 "Lisbon is not a noisy city. But, it may give that impression when one enters this place, these ruins of the Carmo Convent. Suddenly silence is created. What you only hear is one or two birds flying around. All else disappears. And this silence gets inside while walking along the nave. Even in ruins, one gets peace out of it.

Lisboa no es una ciudad ruidosa. Pero, podría dar esa impresión cuando uno entra en este sitio, estas ruinas del Convento do Carmo. De repente se crea el silencio. Lo único que se llega a oir es uno o dos pájaros volando alrededor. Todo lo demás desaparece. Y este silencio traspasa al interior al caminar por su nave.
Aún en ruinas, uno sale de aquí con paz."

Víctor Nuño

Víctor Nuño

*This image goes straight to my heart. As soon as I saw it, I was amazed at its beauty and peace. I love the colors, sense of place, the caption, the mood, the composition, the sky, wow, just everything. I wish I had taken this image. (I never have said that before about any image, but now I have.) This image is my favorite image anywhere, including in my own collection. I hope it moves you as it does me.

His work is an inspiration. He has a gift. I hope he continues to share his heart light with us.