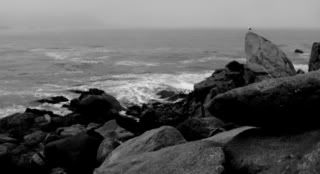 Here in this moment, in this single second
out of so many, my feet sink into the depths
of some sort of fairy tale imagined over
and over again, as a leap into a movie scene,
where the boy always gets the girl. Where each
kiss is placed into a picture frame, and distance
is nothing more than morning's light leaning
against the horizon. This is the pledge of adulation,
the whole of the sea, filling softy into the creases
of the acquiescent palm.
And all along the lighthouse tower, stars sing,
set light like a shutter click, or the brilliance of fog
illuminated by a loyal moon, where the strings of
the heart knead in and out of oblivion like tresses
in the wind.
Here, in this place, where ships slip silently past,
where my chest rises and falls in unison with
the wavering tide, I find myself in indigence;
(the art of warmth is only learned in actual embrace).
Here, in the arctic of December, I collect my camera
from its bag and begin to photograph the landscape,
in hopes of confirmation that these words will not
filter helplessly onto this page in a sense of waiting,
these images will not develop in black or white,
but drift gracefully into someone else's hands.

*draft I

Moving on to something that has nothing to do with the above poem:

I am in the mood to write, be alone, and listen to my play list. It has been a long day--an 6 hr ER shift and the teaching of a CPR class. All I can smell are alcohol wipes and an uneaten mini chocolate bar that started to melt in my scrub pocket (yes, I showered, but have my scrub shirt beside me, so I can soak the chocolate from it later.) A patient gave me the chocolate, but I decided to separate myself from sugar, as you know. But I just could not give this patient a "no", when they had such a big smile as they offered it to me. Anyway, I am in a quiet mood. Not sad, just quiet and contemplative.

I was thinking about a patient today, as well. She and I were very close. I remember coming into her room on my breaks or days off, just to talk and keep her company. I would paint her nails at times or sit quietly beside her as she slept. I remember the day she died--it was heartbreaking for everyone. And I wrote her a poem that her family placed into her casket the day of her wake.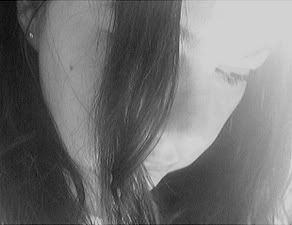 I remember sitting in the back seat as we drove to her funeral and looking out the window, but seeing nothing, as we drove to the cemetery in Long Island. All I could think of was how she called me her angel. She did it so much. You know, as I saw the smile of my other patient today when offering me chocolate, it reminded me of her. It reminded me of how she was the true angel and it only seemed I was glowing, because I was always before the precious light of her loving heart.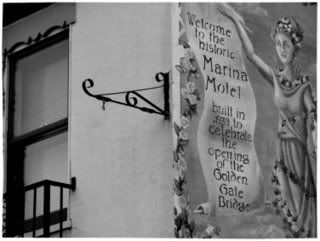 She was in her 60's, so beautiful, funny, giving, and full of happiness. I really loved her. May she be resting in peace. xo