My husband is so beautiful, and he is love. I am truly grateful. Thank you, tesoro for this most precious letter. Ti amo!

****





(Image by Stefan--San Francisco)




(Danielle's lil' feet)

My Sweet!

Good early morning to you. I have so enjoyed the last three days and I am counting the days until we share the Eastern Autumn. I woke this morning thinking of how fortunate to have you completing my life.

I thought of how perfect we are for one another. I love how you are a girly-girl, so delicate like California orchid, so loving and caring. You enjoy spoiling me with wonderful words and relentless giving. I am grateful to have found you again in this vast and ever-growing universe.

You inspire me to write again and to take the time to pause and enjoy everything around me even more than I do now.

I am happy to have your daughter, Sara as part of my life. I am in awe of our little family. My children and our Sara are intelligent, enjoy discovering and learning about the world in which we live. They are achievers and have set goals to accomplish things that give back to the society in which we live.

Our children, although they were not born from our loins, have attributes and characteristics belonging to both you and I. As a result, we all fit hand-in-glove, a smooth transition for us all.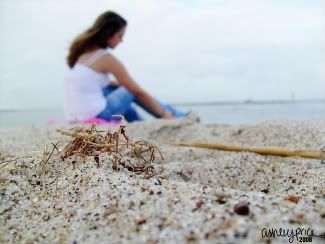 (Precious Danielle)

Danielle is a girly-girl like you and pursuing a degree in the Medical Field, aspiring to become a pediatrician, wanting to discover a cure for childhood diseases.

Sara, nonchalant about what people think of her, a free-thinker. Her interest in social issues and world politics, concerned about social injustice and world events, rings similar to myself. I so enjoy talking to her about these issues. Her aspirations of becoming an attorney to help right wrongs and meet social injustice head-0n is awe-inspiring.

Chris, he has everyone wrapped into one Being. Smart, dry-humored, curious, loves sports, very calculated and curious as well. He is easy going and enjoys people. He is a hard working child and willing to give of himself for the benefit of others. He loves to smile, but wants others to pull their own weight and be a team player. He knows that anyone can accomplish anything if they desire to do so.

With all of that said, it just lets me know that we have been together prior to this existence, as energy changes form, but never dies. We are a perfect match and will be together until our last breath on this rock we call Earth. I am anxious to live each day together as if it were our last. To receive from this life all we desire and to give back we are capable of. We have a great family and a love for one another that transcends time and space.

I love you, Cher, more than a moment ago, more than I love my breath, you give me life and without you I cannot breathe.

Always you heart,

See-Saw